Through the successful completion of over 150 projects Kington Golf (previously operating under the names Love & Kington Golf Course Design & Land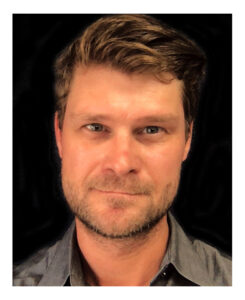 Planning, and W.R. Love Golf Course Architecture) has established the reputation as a leading golf course design firm.  Led by principal architect Brian Kington, the firm has the expertise and capability to offer a full range of professional design and consultation services for all types of projects.   Brian has 23 years of successful experience in all facets of golf course design, land planning for golf related infrastructure, and master planning for existing facilities and private clubs.
In addition to providing comprehensive golf course architectural services, Kington Golf offers land planning for residential and commercial development, open space planning, resource conservation planning, community master planning, and financial and market analysis.  Kington Golf also provides detailed site design for buildings and related infrastructure, athletic fields, trail systems, and other recreational amenities.   
Kington Golf embraces the fact that properly designed golf courses serve as valuable recreational amenities, water quality enhancement and stormwater management features, wildlife habitats, and preserved green space for communities.
Notable Achievements
2022 U.S. Disabled Open Golf Championship – Laurel Hill Golf Club
2021 U.S. Ladies Open Championship – The Olympic Club
2015 U.S. Four-Ball Championships – The Olympic Club
2013 U.S. Public Links Championship – Laurel Hill Golf Club
2012 U.S. Open Championship – The Olympic Club
2012 Renovation of the Year – University of Maryland Golf Course
2010-2011 Web.com Tour – University of Maryland Golf Course
2010 No. 7 Publicly Owned Golf Course in the U.S. – Laurel Hill Golf Club
2009 No. 1 Publicly Owned Golf Course in Pennsylvania – Cranberry Highlands Golf Course
2008 Golf Inc. Magazine Green Award – Hunting Hawk Golf Club
2008 Golf Inc. Magazine Green Award – Most Environmentally Friendly Design Firm
2007 U.S. Amateur Championship – The Olympic Club
2006 Best New Public Golf Course – Laurel Hill Golf Club
2003 Best New Affordable Golf Course – Hunting Hawk Golf Club